SEXISME, LE MOT POUR LE DIRE
The invention of the word « sexism » by Pauline Lee Pittinger
With an introduction by Sarah Gurcel Vermande
(Edition iXe, 2015)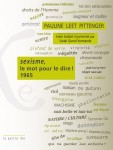 THE SCIENCE OF SHERLOCK HOLMES: From Baskerville Hall to the Valley of Fear, the Real Forensics Behind the Great Detective's Greatest Cases, by E.J.Warner (John Wiley & Sons, 2007)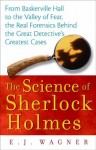 In French:
LA SCIENCE DE SHERLOCK HOLMES (Le Pommier, 2011) To be published.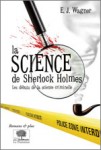 THE PHILOSOPHICAL BABY, by Alison Gopnik (Farrar, Straus and Giroux, 2009)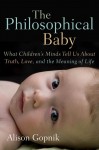 in French:
LE BÉBÉ PHILOSOPHE (Le Pommier, 2010)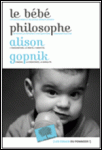 PRIMATES ANS PHILOSOPHERS. How Morality Evolved, by Frans de Waal (Princeton: Princeton University Press, 2006)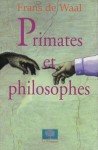 In French:
PRIMATES ET PHILOSOPHES (Le Pommier, 2008).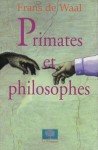 THE SCIENTIST IN THE CRIB, What early learning tells us about the mind, by Alison Gopnik, Andrew Meltzoff et Patricia Kuhl (William Morris and Company, 1999)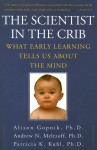 In French:
COMMENT PENSENT LES BÉBÉS ? (Le Pommier, 2005).